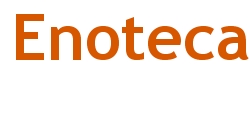 Enoteca Sogno is open for inside dining & carry-out

Wed-Sat 5-9.

Enoteca Sogno is located in the Bellevue neighorhood within Richmond's Northside.  We offer a focused, seasonal menu of authentic Italian food, a beautiful atmosphere and a remarkable selection of Italian wine, all at reasonable prices.

Enoteca Sogno opened in November 2005, introducing the Italian wine bar concept to Richmond, Virginia.  In Italy, an enoteca is a place that sells wine, often with small plates of food.  Enoteca refers to the type of place such as a bistro or cafe and they are common in Italy.  "Sogno" means "dream."

804.355.VINO (8466)

1223 Bellevue Avenue

Richmond, VA 23227

Open for Dinner Wednesday-Saturday beginning at 5pm.

We take reservations, please call 804.355.8466